RTMP Destinations
Stream to RTMP Destinations with Resi's Resiliency—the same resiliency you rely on for your weekly streams, now available for your favorite RTMP destinations, including: Twitch, Linkedin, TikTok, Rumble and many more.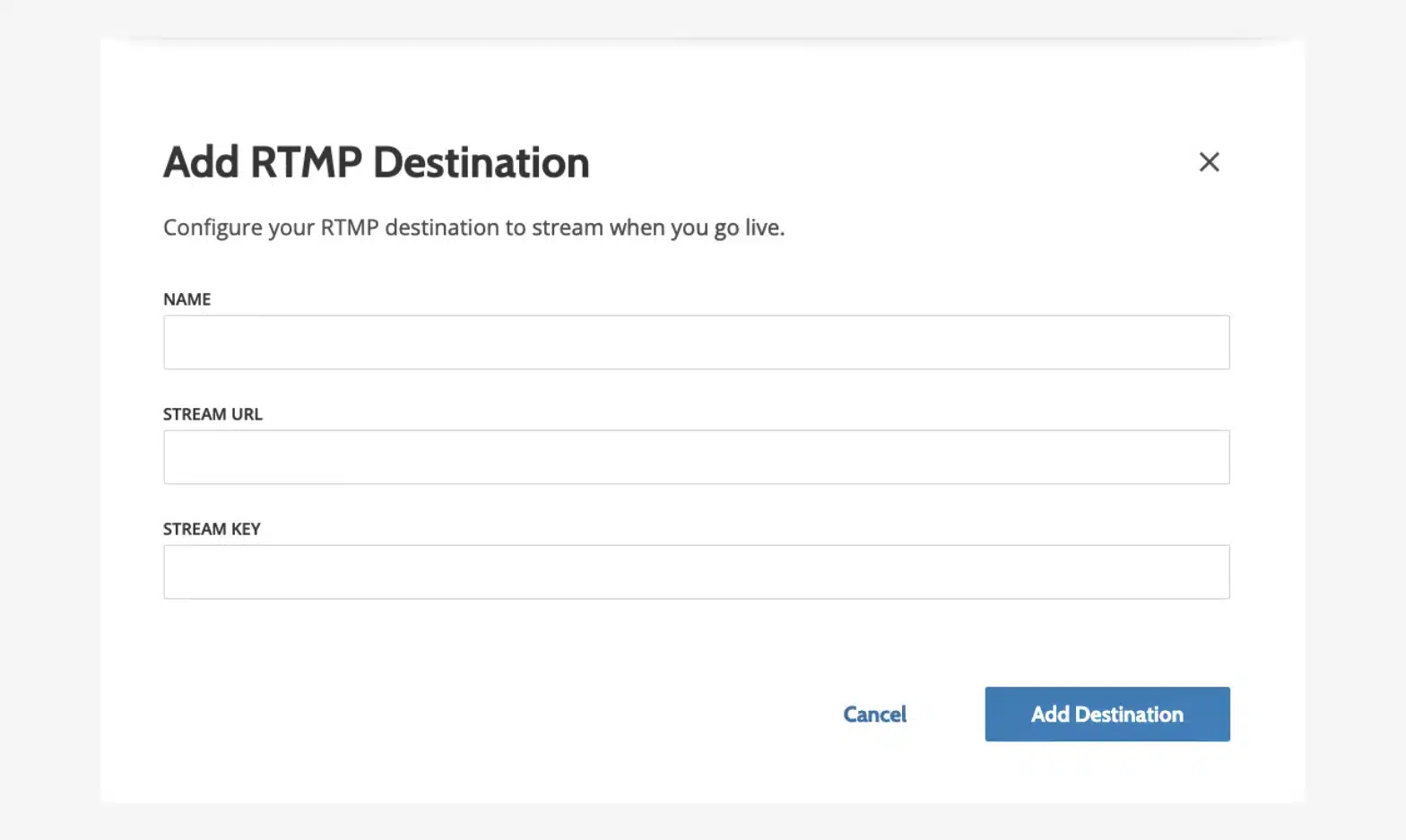 The Resi Difference
Resi's RTMP is different from standard RTMP. By utilizing our patented RSP technology, your content will reach the RTMP destination of your choosing with the same perfect quality you've come to expect from Resi. Not even a full internet outage will stop you!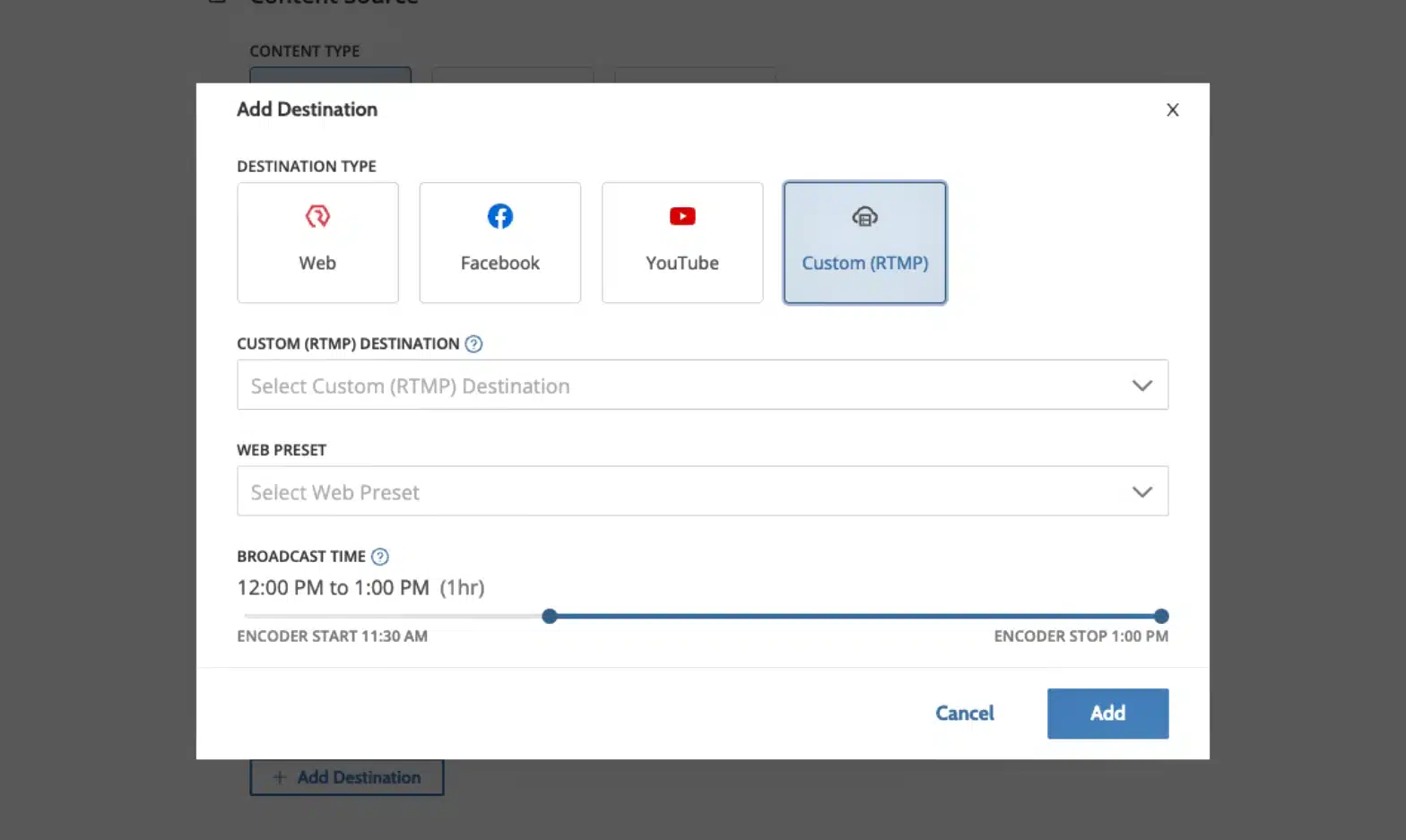 Simple Scheduling
With Resi, scheduling your stream to an RTMP destination is just as easy as scheduling any other destination within Studio. Simply add your RTMP destination to your account and when you're ready to schedule, choose that destination from your list of options. Easy as 1, 2, stream!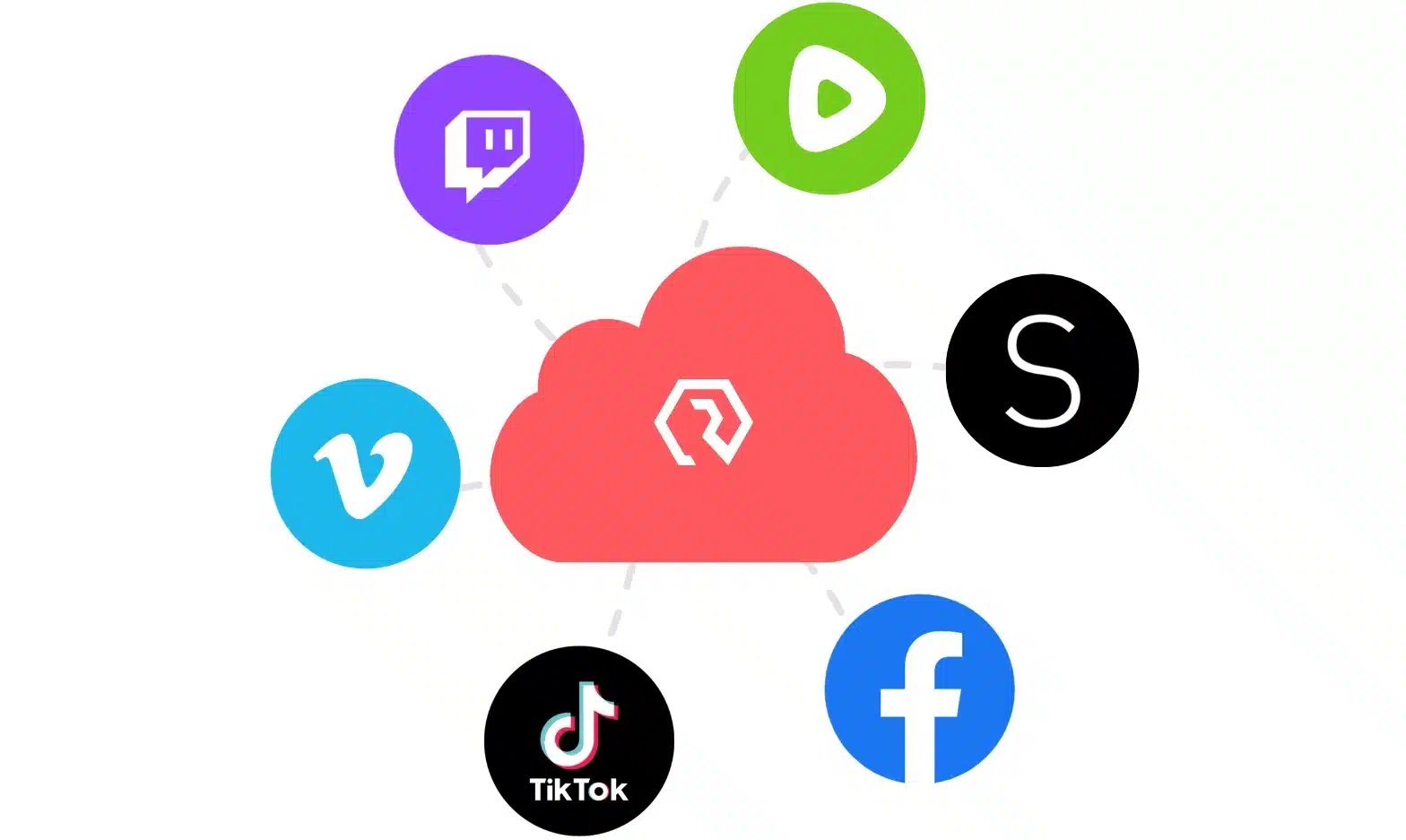 Stream Where Your Viewers Are
Stream to Twitch, TikTok, Vimeo, Rumble, Subsplash, Restream, Light Cast Media, Church Online Platform, and many more. If a destination takes a stream key, Resi can stream to it.
Works On
Resi Plans
Basic Embed
Social Only
Starter Lite
Pro
Enterprise
Works Best On
Suggested Plans
Basic Embed
Social Only
Starter Lite
Pro
Enterprise
Let's Get Streaming!
Resi demos are the best way to get a full walkthrough of Resi's streaming features. Ask questions, get pricing, and more to get you streaming quickly and reliably.