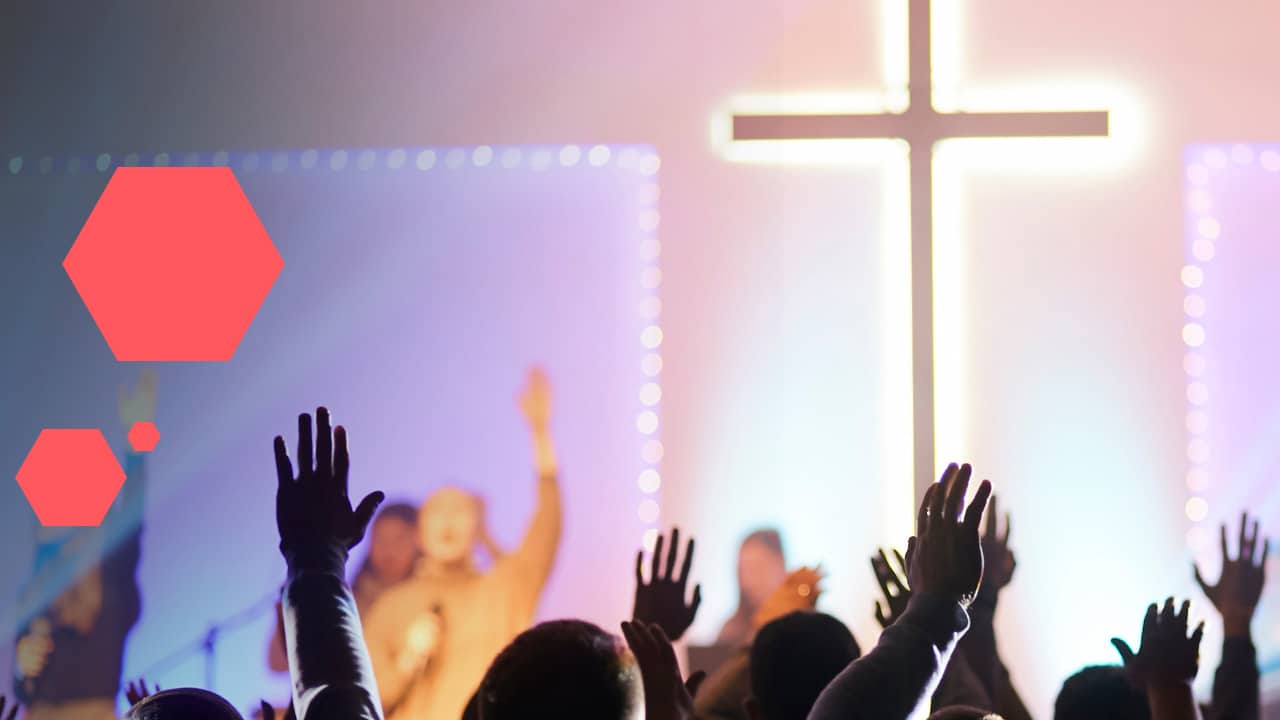 When it comes to creating engaging multimedia presentations, ProPresenter is the gold standard. Churches worldwide use ProPresenter's powerful, multifaceted presentation capabilities during their worship services. When used within Resi's livestreaming platform, churches can optimize ProPresenter to create seamless worship experiences for their online congregations. This article will explore the benefits of ProPresenter's presentation software for hybrid church worship services when integrated with the Resi.io streaming platform.
Understanding ProPresenter Streaming
What is ProPresenter Streaming?
ProPresenter is a leading media presentation software developed for churches, conferences, and other live production events. With a user-friendly software interface, ProPresenter gives users the tools to create dynamic and engaging presentations without requiring extensive technical knowledge. ProPresenter's advanced video routing capabilities allow churches to present digital media during in-person worship services and livestream broadcasts simultaneously. Whether you want to simply display lyrics and sermon slides in your livestream or create a multi-layered visual experience for your online congregation, ProPresenter gives you the tools to create beautiful presentations.
Key Features of ProPresenter Streaming
Anyone who has livestreamed a church service knows there are many unique presentation needs when broadcasting a worship experience. With ProPresenter's intuitive design and operation features, users can craft multimedia content to create engaging hybrid worship experiences. Some of the key features ProPresenter provides for hybrid worship services include:
Live Video Presentation: With ProPresenter, you can integrate live video feeds from cameras or other sources and send the video signal directly to a livestream broadcast.
Lower Thirds & Overlays: The lower thirds and overlay options allow you to display the names of speakers or message titles in your livestream.
Stage Display: With ProPresenter's stage display feature, you can provide presenters with a separate display that shows upcoming slides, notes, and timers, helping in-person presenters stay on track with livestreaming cues.
Slide Editor: ProPresenter's design and editing capabilities allow you to customize your slides with text formatting, backgrounds, and transition effects, helping you move smoothly between elements in your presentation.
Convenient Media Library: ProPresenter's media libraries are logically organized, helping you manage and locate all your content during livestreaming sessions.
Advantages of ProPresenter Streaming for Churches
Improved Audience Engagement
By incorporating ProPresenter into your worship service livestreaming system, you have access to presentation tools specifically designed to help you engage your online congregation. ProPresenter's ability to synchronize media between in-person services and online streaming helps churches keep their online community connected with the message and service content. To help encourage active participation from online viewers, churches can utilize ProPresenter's lower thirds and layering capabilities to display lyrics, Scripture passages, and other multimedia in real-time.
Seamless Integration with Existing Setups
One of ProPresenter's primary advantages is how easily it integrates with existing production technology setups. ProPresenter's operating controls allow users to synchronize video, lighting, and audio cues from one central computer, even with multiple displays, audio sources, or video locations. This level of versatility and control allows worship leaders to concentrate on leading the service rather than worrying about technical glitches.
Enhancing Worship Services with Dynamic Visuals
ProPresenter's visual tools open up a world of possibilities for creative worship streaming experiences. Motion backgrounds, video loops, layers, and other custom options help users create a deliberate aesthetic environment through a livestream broadcast. Integrating ProPresenter's dynamic visual elements into the livestream broadcast helps your online congregation feel part of the worship service more intentionally.
Resi.io: Your Partner in ProPresenter Streaming
How Resi.io Complements ProPresenter Streaming
Resi's robust live-streaming platform is designed with hybrid church worship experiences in mind. Resi provides high-quality video delivery and advanced viewer engagement features, helping ministry leaders reach their online congregations. While ProPresenter handles the presentation of multimedia content, Resi.io ensures a seamless and reliable streaming experience for your online viewers. When used together, Resi and ProPresenter give churches everything they need to stream their worship service content without interruption.
The Benefits of Using Resi.io for Your Worship Services
Resi's livestreaming platform carries the most reliable streaming performance in the industry, creating a smooth experience for your digital community. With Resi's streaming software, churches can expand their reach, creating the opportunity for people from different parts of the world to participate in hybrid worship services. Resi's streaming tools also provide valuable data analytics, offering insight into your online viewership and helping you learn more about your online congregation.
Tips for Effective ProPresenter Streaming
Planning and Preparation
Like all aspects of a church service, thoughtful planning and preparation matter. Take time to coordinate with the pastoral staff involved in leading the service. Familiarize yourself with the order of worship, including songs, scriptures, sermon points, and other elements. Knowing the service's details and ministry focus will help you understand the heart behind each moment. This understanding will help you as you build the ProPresenter presentation. Once you know the flow of the service, you can be intentional about the media you choose to broadcast. You will be able to create smooth transitions appropriate for each moment in worship.
Choosing the Right Visuals for ProPresenter Streaming
While there is always room for subjective preferences, there are some best practices regarding the visuals used in ProPresenter streaming. In general, you want to select visuals that align with the theme of your worship service, enhancing the message being conveyed. Be mindful of color schemes, font sizes, and motion effects to create a visually appealing and distraction-free experience for your online congregation.
Take time to understand the direction and heart behind the worship service. The visuals should align with each element's overall tone and purpose. Ensure all images, backgrounds, and videos are high quality with proper resolutions for livestreaming. Low-quality pictures or videos can be distracting and may not represent the intended message effectively. Finally, always prioritize legibility when using text-based visuals. Ensure the font size and style are easily read, even on smaller screens or devices.
Ensuring Smooth Streaming with Resi.io
With Resi, ProPresenter streaming is optimized to its fullest potential. Resi's robust Resilient Streaming Protocol (RSP) guarantees content integrity, even during internet disruptions. Automated streaming scheduling simplifies your production workflow, giving you more time to focus on other aspects of the service. With simultaneous multi-destination streaming, advanced analytics, and proactive customer support, Resi is the ultimate streaming platform for your hybrid worship experiences.
For additional resources on how to effectively stream with ProPresenter, check out our Ultimate guide, which talks through what type of gear you'll need, as well as suggestions on what to purchase for a world-class stream.
Elevate Your Hybrid Worship Experiences with Resi & ProPresenter
When used with the powerful capabilities of Resi.io, ProPresenter streaming presents an unparalleled resource for churches to craft beautiful online worship experiences. Ready to experience the benefits of ProPresenter and Resi? Try a free demo today. Resi is your source for industry-leading livestreaming resources.