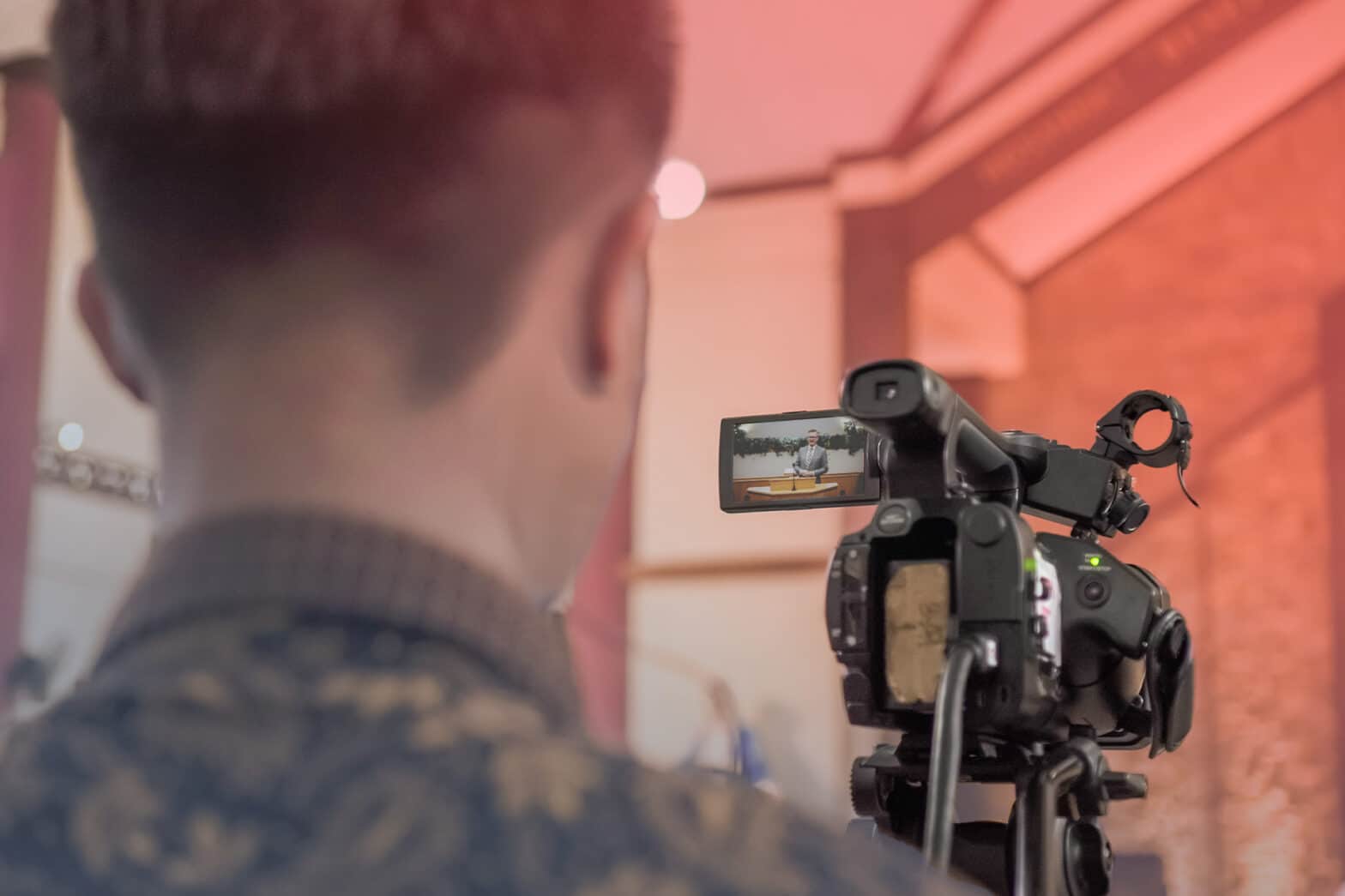 You're no stranger to the unique challenges that come along with curating a church's digital footprint. As a Tech Director, your role is multifaceted and dynamic, encompassing everything from managing livestreams to ensuring a smooth digital experience for your congregation. You're the go-to person for tech support, lighting, audio engineering, website maintenance, video production, video editing, motion graphic design, and possibly even social media management. If it plugs in, you're probably responsible for it. And all of those responsibilities can converge into one demanding week, every week.
We understand (because we've been in your shoes) that there are moments when it feels like you're juggling too many tasks or technology seems more of an adversary than an ally. But there are plenty of tactics you can use to make tech work in your favor.
In the infographic below, we'll walk through each day of a typical week working inside a church, highlighting tech solutions that can streamline processes, enhance engagement, and ultimately, make your life a little easier. We'll cover features like real-time analytics for your livestream, automated processes, and more, showing you how to leverage these tools to their full potential.
Our goal? To equip you with practical, time-saving strategies that don't just lighten your workload but also revolutionize the way your church interacts with your congregation. By the end of the "week in the life", you'll see (and be able to share with your leadership) just how seamlessly church technology can integrate into your daily activities and save essential time for staff across the church.
A Week in the Life
See how Pushpay and Resi can transform how you engage with your congregation.
Download infographic
Lighten Your Load with Resi
As we've journeyed through this week, it's clear just how transformative technology can be in streamlining your production workload, saving staff time, and enhancing congregant engagement. There's a world of potential at your fingertips, from more efficient administrative tasks to deeper, more meaningful connections with your congregation. But remember, this is just a glimpse of what's possible!
At Resi, we're dedicated to making your role as a Tech Director smoother and more rewarding. We'd love to discuss how our solutions can be tailored to meet your specific needs and help your church thrive in the digital age. Our team is eager to walk you through our most powerful features, answering any questions you might have and demonstrating how they can lighten your workload. Start a conversation today and let us show you, through a personalized demo, how easy life can be with Resi.
Get a demo